Storytelling Akademiet is a powerhouse for storytelling
Storytelling Akademiet
ser storytelling som katalysator for virksomhedens strategi
skaber fortællinger, der gør drømme realiserbare
ser storytelling som katalysator for virksomhedens strategi
"We were able to offer 500 of our customers a superb presentation from Helle at our recruitment conference. Not only is Helle herself great on stage and able to speak in a way that commands attention – she is also able to make clear to everyone why storytelling is so essential within communication and employer branding."
Thanks so much for a truly interesting presentation. We could hardly stop talking about storytelling in my little group afterwards!
Thank you so much for an informative and enriching presentation yesterday at the Jobindex Conference. You asked a string of specific questions along the way, and this was something I found very useful.
Thanks for a fantastic and inspiring presentation yesterday. You are a true storyteller ... I still remember details about your grandfather!
You did a really great job! And you certainly captured my attention!
What we do at Storytelling Akademiet
Storytelling Akademiet inspirerer ledere og globale organisationer til at skabe stærke fortællinger, der gør en forskel menneskeligt, strategisk og på bundlinjen. 
"Stor tak for sidst. Dine gode råd til os gav mening og var til at eksekvere på, og så kan vi ikke ønske os mere. Respekt for din måde at formidle på og for dit overskud og den ro, du udstråler.[oplæg for 250 ledere på Lederdagen i Nordea 2022]"
PODCAST: Bag kulissen​: Du kommer bag kulissen hos verdens bedste corporate storytellere. Fantastiske fortællere lykkes med at skabe fortællinger, der skaber forandring, flytter holdninger, bevæger mennesker – og skaber resultater på bundlinjen. Jeg spørger nogle af dem, der er bedst til at mestre denne disciplin, om de vil dele ud af deres tilgang og erfaring. Om lidt går tæppet op, og du bliver inviteret bag kulissen hos nogle af verdens bedste storytellers. Er du klar? Lyt her. Eller hvor du plejer at høre podcast.
Samlede antal kursister på online forløb hos Storytelling Akademiet *
* Powerboost din story, Storytelling & sociale medier, Storytellers Playbook og Limited Edition forløb
"Det var en kæmpe fornøjelse at have Helle på besøg for at kickstarte de gode fortællinger for Graduates i Jyske Bank. De har fået en værktøjskasse, som virkelig kan sættes i spil, når overgangen fra studie til første job for alvor er kommet i gang. Vi glæder os til at følge kandidaternes fortællinger gennem deres karriere og deres rollemodeller."
We have gathered together a range of specific recommendations, which can inspire you to create a powerful story. You can access them here, entirely for free.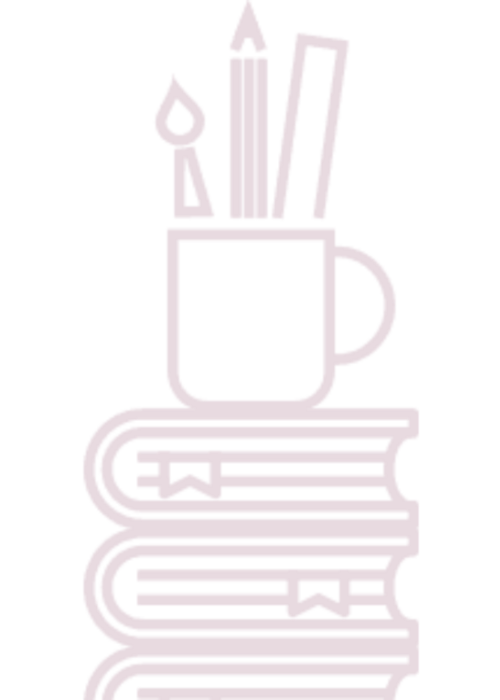 Start your journey today with Kick-Start Your Story. This is a free online course where I help you to create a strong and solid story that puts focus on your passion. The course is divided into three modules, consisting of a video and a short exercise. You will also get a personal storybook and extra bonus materials. Your personal storybook brings together the pieces for your own story. You can also read the book: Storytelling, hvad er din fortælling? It contains all the tools you could possibly need to begin telling your own story and strengthening your brand. Kickstart din story. Det er et gratis online forløb, hvor jeg hjælper dig med at skabe en stærk fortælling med fokus på din passion.
Forløbet er opdelt i tre moduler, der består af en video og en lille opgave. Du får også en personlig storybook og ekstra bonusmateriale. Din personlige storybook samler brikkerne til din fortælling.
Du kan også læse bogen "Storytelling, hvad er din fortælling?". Den indeholder alle de værktøjer, du har brug for, så du kan skabe din egen fortælling og styrke dit brand.  
Er meget imponeret over din tilstedeværelse på scenen og din måde at indfange dit publikum. Du har en helt speciel ro og imødekommenhed over dig. Og enormt gode, håndgribelige og konkrete råd! Det var virkelig brugbart og flere kom op til mig og sagde, at det var et af de bedste indlæg i IBB, de havde været med til.
Fifteen sharp entrepreneurs in the media industry listened, participated and grew when we asked Helle Rosendahl from Storytelling Akademiet to hold an exclusive webinar to expand upon her own personal story. Her many excellent examples and exercises gave our participants a lot to think about, and Helle's positive energy was just what we needed!
Frie Selvstændige invited Helle to one of our networking events and with great success. She gave a to-the-point presentation and naturally with a good story at its heart.
Helle has been a huge help in our internal processes around the rebranding of a product. She has delivered sharp and incisive insights and helped us on our journey to create and coordinate a core narrative around our product. Helle has a great gift for getting to the heart of things, and it has been very valuable for us to have a guide who could take us all the way in there.
Jeg er så glad for det arbejde, vi har lavet sammen!  Jeg står langt stærkere i mit fundament efter din kyndige vejledning, men også med dine kompetente og kærlige indspark.  Jeg glæder mig til at få det i spil på den nye hjemmeside og i vores kommunikative virke. Jeg ser frem til vores samarbejde fremover! 
Helle is not merely a gifted storyteller. She is a storydoer, who constantly – both through her work and her personality – inspires others to unleash their stories and bring them home. Helle is a constant and energetic reminder of all the things that I can do and succeed in. It all starts with the right story. My story.
You were just amazing at our Thursday social session here at Freeliving – all I can say is wow! Thanks for all your pearls of wisdom.
Storytelling by Helle Rosendahl provided me with some specific tips and useful tools and input on how to create a link between my professional experience and my personal qualities, visions and values. It helped renew my focus, and it gave me ideas on how I can use words and simple actions to deploy existing competencies and personal qualities in new ways.
Thanks for all the tips and experience. It made for some exciting reading and gave plenty of food for thought.
Helle, you inspire me and get me to think outside the box. After 15 years as entrepreneur, this can sometimes be necessary. So thanks a million.
Wow, what a fantastic book. Enlightening and incredibly well written. Absolutely worth a read.
Thank you for an inspiring and impassioned presentation at FreeLiving. You have given
Thank you for an inspiring and impassioned presentation at FreeLiving. You have given
The Story behind Storytelling Akademiet
Storytelling Akademiet was founded by Helle Rosendahl. Her mission is to create a powerhouse for storytelling and to inspire people and companies to create powerful stories. 
Helle is the author of the book Storytelling, hvad er din fortælling?, and she gives lectures and workshops on the subjects of storytelling, thought leadership and inspirational talks. She is registered as a speaker with both SpeakersLounge and You&X. Helle is currently writing a new book on strategic storytelling in collaboration with the publishing house Frydenlund, entitled Bag kulissen hos verdens bedste corporate storytellers. It is expected to be released in 2023. SpeakersLounge samt Arte Booking.
Helle skriver på en ny fagbog om strategisk storytelling i samarbejde med Forlaget Frydenlund under arbejdstitlen "Bag kulissen hos verdens bedste corporate storytellers". Den forventes at udkomme i 2023.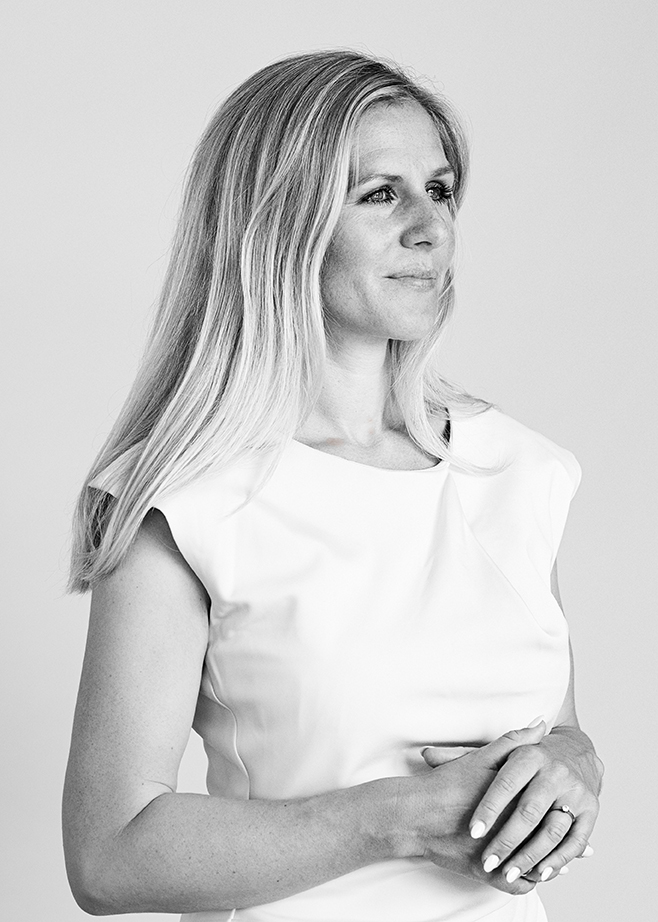 Vi har bl.a samarbejdet  med: 
BlueWater Fonden  |  DR  |  Omega Finans  |  Uddannelses- & Forskningsministeriet  |  Unikk.me  |  Computerworld  |  Jobindex  |  Nordea  |  Female GoGetters  |  Hjemmeværnet  |  ISS  |  Journalisthøjskolen  |  Jyske Bank  |  Frie Selvstændige  |  Inspired Beyond Babies  |  Formpipe  |  Immeo  |  Duff Beauty  |  Videnscentret Fertility Care  |  Nyibestyrelsen  |  Freeliving |  Microsoft  |  Kirkens Korshær  |  Lokalbolig  |  TrinTech  |  Wingmen  | Bern Film