Gratis anbefalinger til dig
De bedste anbefalinger til dig, der kan booste dig selv og din business
Jeg modtager ofte beskeder, når jeg sender nyhedsbreve ud, og det gør mig ærlig talt virkelig glad, fordi det betyder, at I omsætter det til handling, og I rykker på jeres eget arbejde med storytelling. For nylig landede denne i min indbakke på Linkedin:
"Tak for alt det guld du deler ud af i dit nyhedsbrev!"
Missionen med Storytelling Akademiet er at skabe et powerhouse for storytelling og gøre det til en disciplin, som ledere – og lige præcis DU – kan lære at mestre. Her kommer et overflødighedshorn med lækkert indhold til dig, bare fordi – du fortjener det! 
Skriv en kernefortælling man vil spise popcorn til
Stjæl Hollywood-instruktørens tricks og skriv en kernefortælling, der er så god, at din kunde vil spise popcorn til. I denne freebie får du en skabelon, cases & konkrete anbefalinger til at skrive en kernefortælling – især for dig, der gerne vil styrke relationen til dine kunder.. Du får adgang til e-bogen for 0 kr. Den bliver leveret direkte i din indbakke.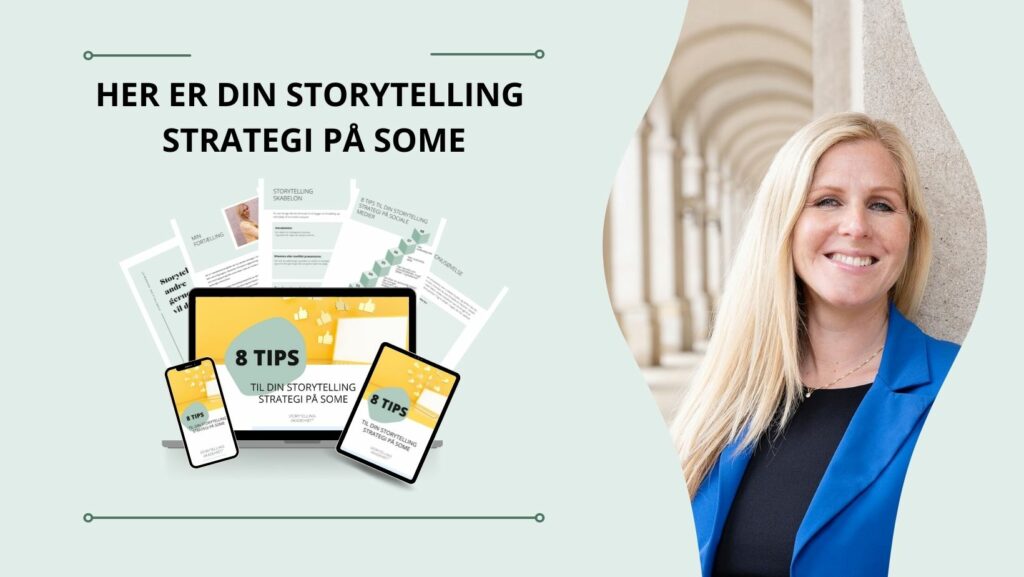 8 tips til din storytelling strategi på sociale medier
Til dig der gerne vil dele ud af din viden på sociale medier og skrive opslag, der går viralt. Her får du en smagsprøve på forløbet Storytelling & sociale medier. Du får adgang til e-bogen for 0 kr. Den bliver leveret direkte i din indbakke.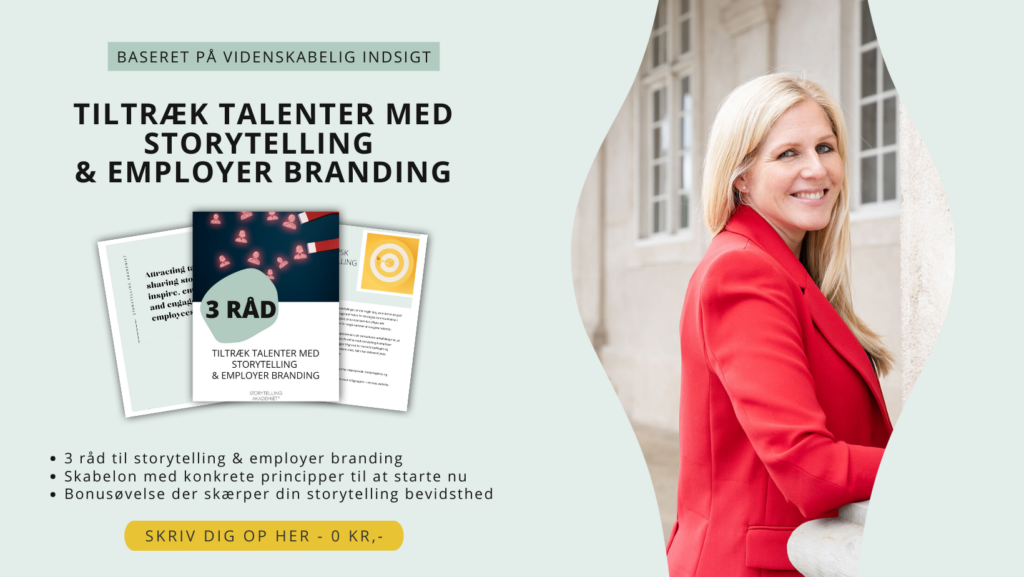 3 råd: Tiltræk talenter med storytelling & employer branding
Til virksomheder der gerne vil arbejde aktivt med at skabe fortællinger, der fastholder samt tiltrækker de rette medarbejdere. Du får adgang til e-bogen for 0 kr. Den bliver leveret direkte i din indbakke.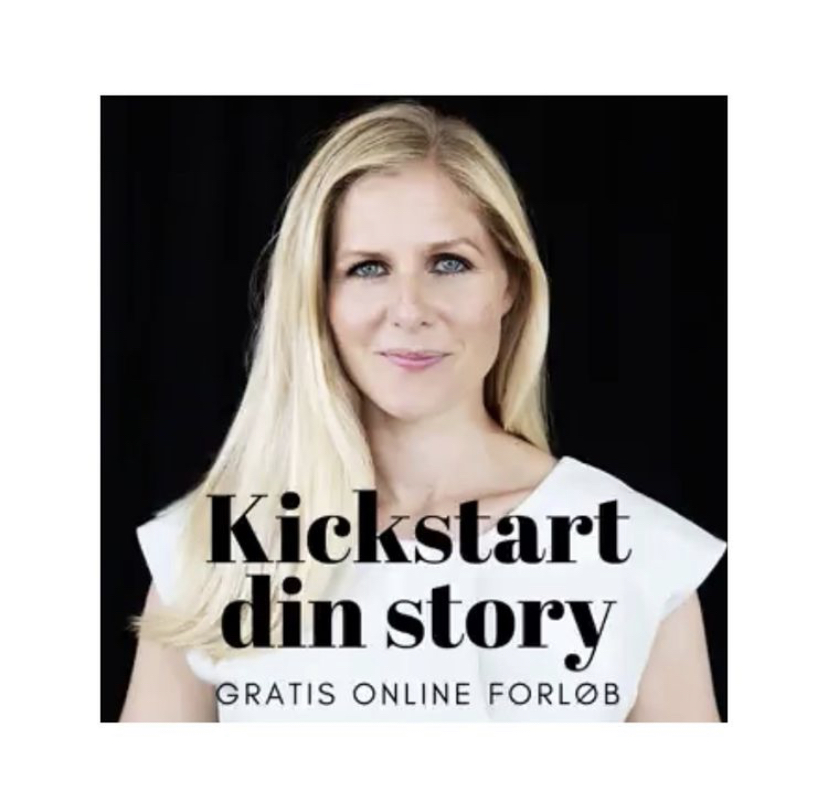 Kickstart din story er et online forløb, der hjælper dig med at skabe en stærk fortælling, der styrker dit brand og har fokus på din passion. 
Fifteen sharp entrepreneurs in the media industry listened, participated and grew when we asked Helle Rosendahl from Storytelling Akademiet to hold an exclusive webinar to expand upon her own personal story. Her many excellent examples and exercises gave our participants a lot to think about, and Helle's positive energy was just what we needed!
Helle has been a huge help in our internal processes around the rebranding of a product. She has delivered sharp and incisive insights and helped us on our journey to create and coordinate a core narrative around our product. Helle has a great gift for getting to the heart of things, and it has been very valuable for us to have a guide who could take us all the way in there.
Helle is not merely a gifted storyteller. She is a storydoer, who constantly – both through her work and her personality – inspires others to unleash their stories and bring them home. Helle is a constant and energetic reminder of all the things that I can do and succeed in. It all starts with the right story. My story.
You are always welcome to contact Storytelling Akademiet for more information about how we can help you to create a powerful story.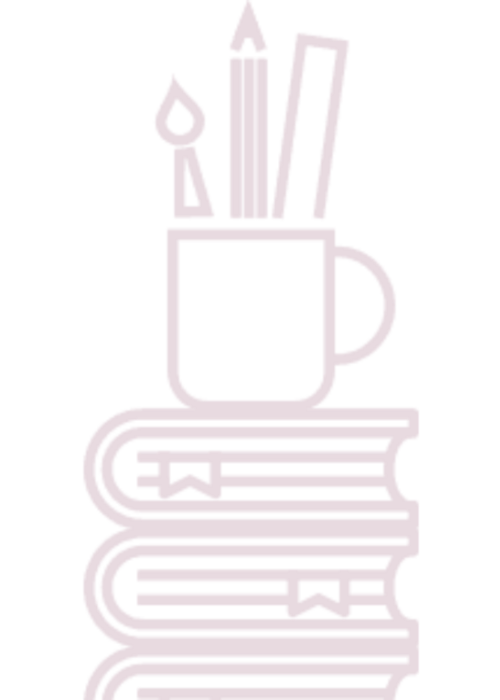 Start your journey today with the book,Storytelling, hvad er din fortælling – personlig branding reshapedIt contains all the tools you could possibly need to begin telling your own story and strengthening your brand.